by Sherif M. Awad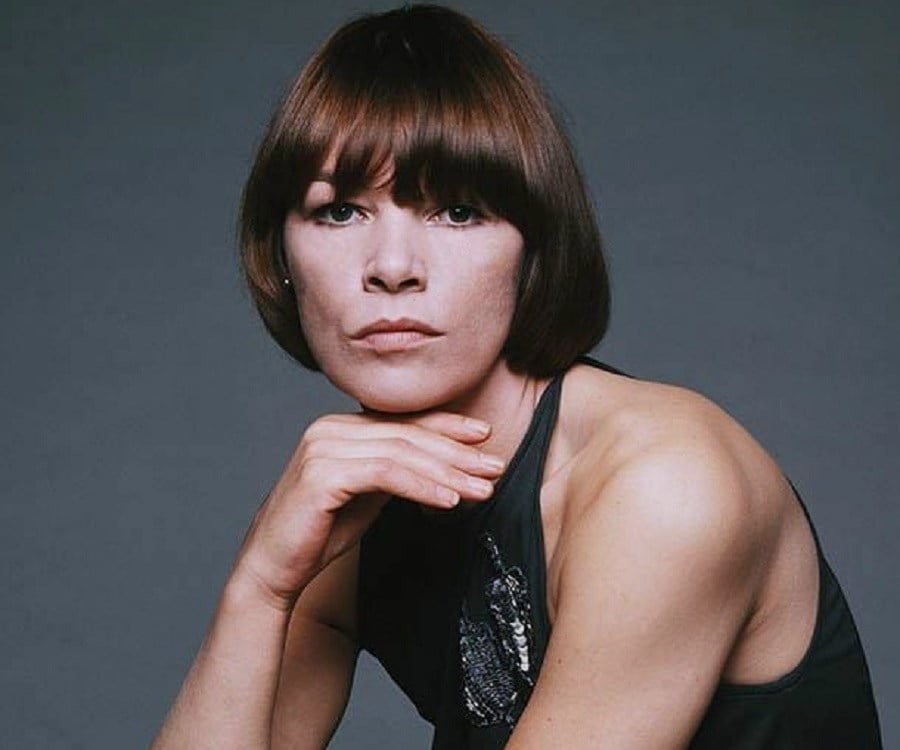 Glenda Jackson was one of the most remarkable women of our time. She was a brilliant actress who won two Oscars, three Emmys, and a Tony Award for her performances on stage and screen. She was also a fearless politician who served as a member of Parliament for 23 years, fighting for social justice and human rights. She died at 87 after a brief illness, leaving behind a legacy of excellence and inspiration.
In this blog post, we will celebrate her life and achievements in both fields. We will look at her acting career from her early days in theater to her film and television roles. We will also look at her political career from her decision to run for Parliament in 1992 to her retirement in 2015. We will end with some frequently asked questions about Glenda Jackson and her work.
Here is the table of contents for this blog post:
Glenda Jackson: The Actress
Glenda Jackson was born on May 9, 1936, in Birkenhead, Cheshire, England. She was the daughter of a bricklayer and grew up in a working-class family. She quit school at age 16 to join an amateur theater group and soon won a scholarship to the Royal Academy of Dramatic Art in London.
After graduating, she began working in repertory theaters as an actress and stage manager. She was discovered by Peter Brook for his Theatre of Cruelty revue, in which her career was established. In 1964, she had a stunning personal triumph when she portrayed Charlotte Corday in the West End production of The Persecution and Assassination of Jean-Paul Marat…, better known as Marat/Sade. She reprised the role in the New York production of Marat/Sade in 1965, which marked her Broadway debut, and in the film version (1967).
Jackson's success on stage translated to film. She starred in Ken Russell's 1969 adaptation of the D.H. Lawrence novel, Women in Love and the romantic comedy, A Touch of Class, with George Segal. She won Academy Awards for both films. Other roles included Sunday Bloody Sunday and Mary, Queen of Scots. Jackson also entered peoples' households as Queen Elizabeth I in the BBC series, Elizabeth R., for which she won two Emmys.
Jackson's style and range as an actress were remarkable. She could play complex women who combined strength of character with a disturbing eroticism. She could also play humorous and witty roles with charm and grace. She was willing to take risks and challenge conventions, both physically and emotionally. She had an impact on the industry and audiences with her intelligence, integrity, and passion.
Glenda Jackson: The Politician
As she was settling into middle age, Jackson was already thinking about her second career as a politician. She was interested in social issues and had been involved in various campaigns and causes. She joined the Labour Party in 1982 and became the MP for Hampstead and Highgate in 1992.
After the Labour Party took control of government in 1997, she became a junior minister of transport, only to resign the post two years later before a failed attempt to become mayor of London. She did not run for re-election in 2015, declaring herself too old, and soon returned to acting.
Jackson's motivations and challenges as a politician were similar to those as an actress. She wanted to make a difference and speak her mind. She was not afraid to stand up for what she believed in and to criticize those who disagreed with her. She was also independent and outspoken, sometimes clashing with her own party and colleagues. She had an influence on the public and policy with her honesty, courage, and conviction.
Conclusion
Glenda Jackson was a remarkable woman who excelled in both acting and politics. She left behind a legacy of excellence and inspiration. She showed us that it is possible to pursue different passions and careers in life, and to do so with dignity and grace. She also showed us that it is important to be true to ourselves and to fight for what we care about.
As she said in one of her interviews: "I think the most important thing is that you have to be yourself. You can't be anybody else. And you have to be honest with yourself. And if you're honest with yourself, then you're honest with other people."
We will miss Glenda Jackson, but we will always remember her and her work.
Frequently Asked Questions
Here are some interesting and relevant questions and answers about Glenda Jackson and her work:
How many Oscars did Glenda Jackson win?

Glenda Jackson won two Oscars for best actress: the first as Gudrun Brangwen in Ken Russell's Women in Love (1969); the second as Vickie Allessio in A Touch of Class (1973). She was also nominated for Sunday Bloody Sunday (1971) and Hedda (1975).

What was Glenda Jackson's last film role?

Glenda Jackson's last film role was as Stevie Smith in Hugh Whitemore's Stevie (1978), based on the life of the English poet. She received critical acclaim for her performance, but decided to focus on her political career after that.

What was Glenda Jackson's last stage role?

Glenda Jackson's last stage role was as King Lear in William Shakespeare's King Lear, which she played at the Old Vic Theatre in London in 2016 and on Broadway in 2019. She received rave reviews and a Tony Award for her portrayal of the tragic monarch.

What was Glenda Jackson's last TV role?

Glenda Jackson's last TV role was as Maud Horsham in Elizabeth Is Missing, a BBC One drama based on the novel by Emma Healey. She played a dementia sufferer who turns amateur detective when her friend goes missing. She gave an acting masterclass and won a Bafta for her performance.

What causes did Glenda Jackson support as a politician?

Glenda Jackson supported various causes as a politician, such as women's rights, LGBT rights, anti-war movements, environmental protection, public health, education, arts and culture, and international development. She was also vocal against austerity measures, nuclear weapons, Brexit, and human rights violations.