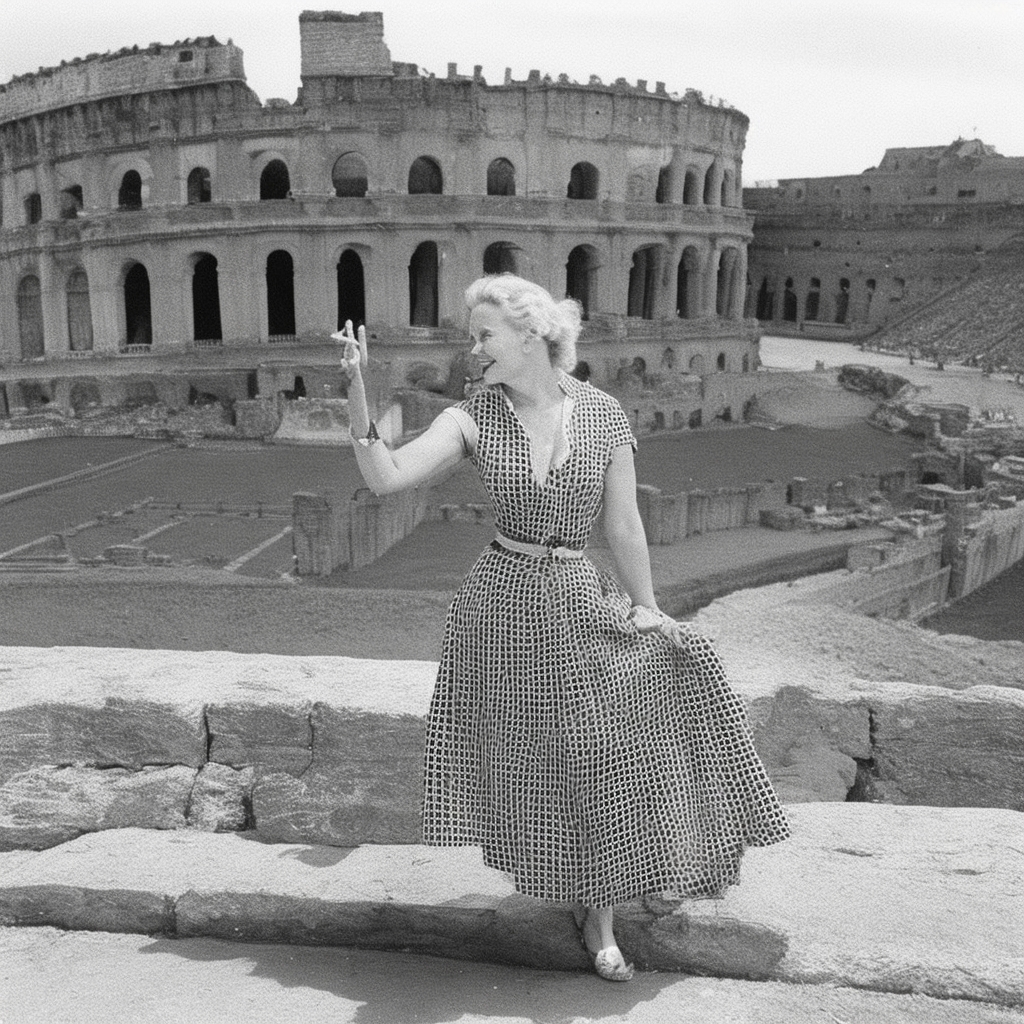 Many American actresses have achieved fame and fortune in Hollywood, but some of them have also decided to leave their homeland and pursue their careers or personal lives in Europe. Some of them were born abroad and returned to their roots, while others were attracted by the culture, history, or romance of the Old Continent. Here are some examples of American actresses who moved to Europe and how their lives changed after the big move.
Carroll Baker
Carroll Baker is a retired American actress who studied under Lee Strasberg at the Actors Studio and began performing on Broadway in 1954. She was recruited by director Elia Kazan to play the lead in the film adaptation of two Tennessee Williams plays, Baby Doll, in 1956. Her role as a sexually naive Southern bride earned her an Oscar nomination for Best Actress. She also appeared in films like Giant, The Big Country, How the West Was Won, The Carpetbaggers, and Harlow.
She moved to Italy in 1966 and starred in several giallo and horror films, such as Paranoia, The Sweet Body of Deborah, The Devil Has Seven Faces, and Baba Yaga. She later returned to the US and appeared in films like Star 80, Native Son, Kindergarten Cop, and The Game. She retired from acting in 2003.
Lil Dagover
Lil Dagover was born in Java, Indonesia, but moved to Germany as a child. She became a prominent German film actress in the 1910s and 1920s, working with directors like Fritz Lang and F.W. Murnau. She starred in films like The Cabinet of Dr. Caligari, Destiny, Faust, and The Last Laugh. She later appeared in stage and television productions until her death in 1980.
Audrey Hepburn
Audrey Hepburn was born in Belgium but moved to England as a child. She became a Hollywood star in the 1950s with films like Roman Holiday, Sabrina, and Breakfast at Tiffany's. She won an Oscar, a BAFTA, a Golden Globe, and a Tony Award for her acting. She also starred in films like Funny Face, My Fair Lady, and Charade.
She later moved to Switzerland and focused on humanitarian work as a UNICEF ambassador. She traveled to many countries to help children in need and received the Presidential Medal of Freedom for her efforts. She died of cancer in 1993.
Grace Kelly
Grace Kelly was a leading lady in the 1950s, starring in films like Rear Window, To Catch a Thief, and High Society. She won an Oscar for her performance in The Country Girl. She married Prince Rainier III of Monaco in 1956 and became Princess Grace. She stopped acting and devoted herself to her family and charitable causes.
She had three children: Princess Caroline, Prince Albert, and Princess Stéphanie. She also supported the arts and culture in Monaco and founded the Princess Grace Foundation to help emerging artists. She died in a car accident in 1982.
Shirley Temple
Shirley Temple was the most popular child star of the 1930s, appearing in films like Bright Eyes, Curly Top, and Heidi. She charmed audiences with her singing, dancing, and dimpled smile. She received a special Juvenile Oscar for her contributions to cinema. She retired from acting at 22 and later became a diplomat. She served as the US ambassador to Ghana and Czechoslovakia.
She also worked for the United Nations, the US State Department, and the US Chief of Protocol. She was active in various social and political causes, such as breast cancer awareness, environmental protection, and women's rights. She died of natural causes in 2014.
Irene Cara
Irene Cara is an actress, singer, songwriter, and producer who won an Oscar, multiple Grammys, a Golden Globe, and a People's Choice Award for her work on Flashdance and Fame. She also starred in films like Sparkle, The Wiz, and City Heat. She later moved to Germany and formed her own production company. She also recorded albums in Spanish and Portuguese.
She has continued to perform and release music over the years, such as the albums Irene Cara Presents Hot Caramel and Definition of Love. She has also been involved in humanitarian projects, such as the World Hunger Project and Artists Against Apartheid.
Camilla Horn
Camilla Horn was a German actress who starred in silent films like Faust and The Temptress. She later moved to Hollywood and worked with stars like John Barrymore and Gary Cooper. She also acted in British, French, Italian, and Spanish films until her retirement in 1953.
She was married four times and had one daughter. She also wrote two autobiographies: I Was Greta Garbo's Double and The Truth About Camilla Horn. She died of pneumonia in 1996.
Gerda Maurus
Gerda Maurus was an Austrian actress who starred in German films like Spies and Woman in the Moon. She later moved to France and Italy and appeared in films like The Last Days of Pompeii and The Count of Monte Cristo. She also worked as a journalist and radio announcer during World War II.
She was married twice and had one son. She died of a heart attack in 1968.
Lien Deyers
Lien Deyers was a Dutch actress who starred in German films like The Blue Angel and Captain Fracasse. She later moved to France and Italy and appeared in films like The Last Waltz and The Iron Crown. She also worked as a fashion designer and painter.
She was married three times and had one daughter. She disappeared from the public eye in the 1950s and her fate is unknown.
Conclusion
These are just some of the American actresses who moved to Europe for various reasons. Some of them found success, love, or happiness in their new homes, while others faced challenges, hardships, or obscurity. Their stories show that life is full of surprises and that sometimes a change of scenery can make a big difference.