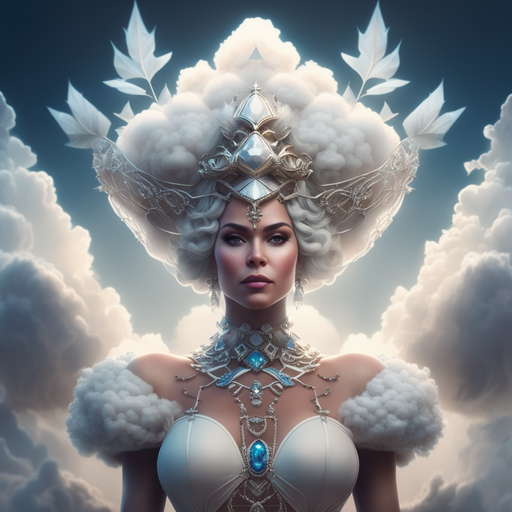 If you are looking for a burlesque artist who can dazzle you with her costumes, charm you with her humor, and impress you with her skills, look no further than Cloud BeDevil. She is a cultural producer and burlesque performer who has been active since 2014, and has achieved many remarkable feats in her career. She has appeared in Talent Suomi, Erika Vikman's music video, and hosted Artistipodi podcast, among other things. In this article, we will explore her career journey and artistic vision, and find out what makes her shine on stage and beyond.
Background
Cloud BeDevil's real name is Pilvi Virtanen, and she was born in Turku, Finland. She has always had a passion for rock'n roll and festivals, and she studied cultural production at Mikkelin ammattikorkeakoulu. She graduated in 2018, and since then, she has been working as a freelance cultural producer and burlesque artist.
She chose the stage name Cloud BeDevil because she wanted to combine her love for the sky and the devilish side of her personality. She also liked the sound of it and the way it played with the word "cloudberry", a Finnish delicacy. She says that her stage persona is an amplified version of herself, with more glitter and attitude.
Burlesque career
Cloud BeDevil got into burlesque in 2014, when she attended a workshop by the Finnish burlesque legend Bettie Blackheart. She was instantly hooked by the art form, and decided to pursue it as a hobby. She soon realized that she had a natural talent and charisma for performing, and started to take it more seriously. She joined the Helsinki Burlesque Festival in 2015, and performed her first solo show at Ilosaarirock in 2016. Since then, she has performed in various venues and events, both in Finland and abroad. She has also organized her own sold-out burlesque events, such as Cloud BeDevil's Rock'n Roll Burlesque Night and Cloud BeDevil's Christmas Burlesque Show. She has even performed in some exotic locations, such as Santa Claus Village in Rovaniemi.
What makes Cloud BeDevil's style unique and charismatic is her combination of dazzling costumes, humor, and confidence. She loves to create outfits that reflect her personality and theme, such as a devil costume with horns and wings, or a rockabilly outfit with a leather jacket and a guitar. She also likes to add some comedy and surprise elements to her acts, such as using props like balloons or confetti, or interacting with the audience in funny ways. She always performs with a smile and a wink, and makes sure that everyone has a good time.
Cloud BeDevil is part of the neo-burlesque movement, which emerged in the 1990s as a revival of the classic burlesque of the early 20th century. Neo-burlesque is often seen as a form of feminist expression, as it allows women to reclaim their sexuality and agency on their own terms. It also celebrates diversity and inclusivity, as performers of different shapes, sizes, colors, genders, and orientations can showcase their talents and beauty.
Other projects
Besides burlesque, Cloud BeDevil is also involved in many other projects and activities that showcase her artistic and entrepreneurial sides. She is a producer and participant of various cultural events and festivals, such as Rock'n Roll Circus Festival, Rock'n Roll Burlesque Cruise, and Rock'n Roll Burlesque Camp. She also sells merchandise for famous Finnish artists, such as Erika Vikman, Reckless Love, and Santa Cruz. She teaches burlesque classes for beginners and advanced students, sharing her tips and tricks on how to be a confident and captivating performer. And she interviews other artists on her podcast Artistipodi, where she discusses topics such as creativity, inspiration, challenges.
Cloud BeDevil is always looking for new ways to express herself and create opportunities for herself and others. She uses her skills and network to make things happen, and she is not afraid to take risks or try new things. She is constantly learning and growing as an artist and as a person.
Conclusion
Cloud BeDevil is a multifaceted and inspiring burlesque artist who shines on stage and beyond. She is a cultural producer who creates amazing events and festivals, a burlesque performer who entertains audiences with her costumes and humor, a teacher who shares her knowledge and experience with others, and a podcaster who interviews other artists about their stories and visions. She is a rock'n roll star who lives by her own rules.
If you want to know more about Cloud BeDevil, you can follow her on social media (@cloudbedevil), check out her website (www.cloudbedevil.com), or watch some of her videos online (YouTube: Cloud BeDevil). You will not regret it!
Burlesque is a popular form of entertainment that has a long and rich history. It is a genre of variety show that features comedy, music, dance, and striptease. It is also a way of celebrating the diversity and beauty of the human body, as well as the power and freedom of expression. Burlesque is an art form that can make you laugh, think, and feel.
If you are interested in learning more about burlesque, you can visit some of these websites: